With vehicle sensors for every situation and web based analytics, collecting accurate data and understanding your traffic have never been this easy.
Vehicle sensors for all scenarios
The vehicle sensors from Sensebit deliver independently verified accurate data and are available in several configurations depending on the application. Whether you need to measure a busy urban intersection or a remote dirt road, our sensors can help you do it cost efficiently and accurately.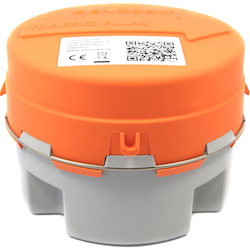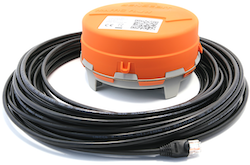 Classification error (five class scheme)

5%

5%
Average velocity error

1%

1%
Average length error

1%

1%
Accuracy
We continuously participate in third party tests organized by road administrations and research organization throughout the world to assert the performance of our vehicle sensors. All accuracy claims are based on independent and published reports.
The data is not ok, it's fantastic
- John Byrnes, CEO Traffic Information Systems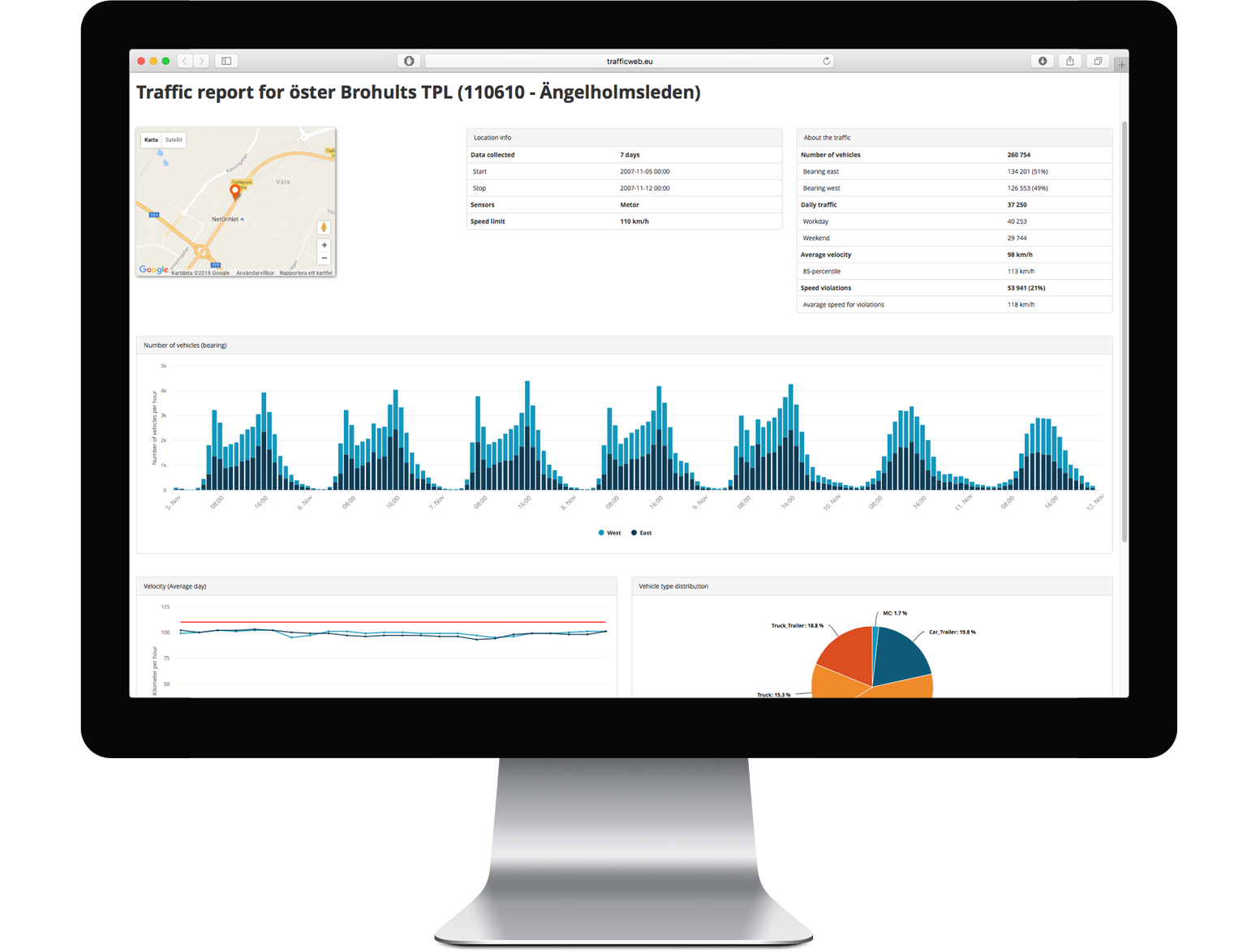 Web based analytics
With Sensebit's web based analytics tool TrafficWeb, you can view your data with interactive reports from your office computer or mobile device. If paired with vehicle sensors from Sensebit, you can handle all your measurements with a few clicks.
Web based
With a web based analytics tool you can access your data and initiate measurements on any computer or mobile device.
Interactive
With interactive charts you can get the information you need instantly. No need to ask anyone for that report.
Mobile
Access data, reports and initiate measurements from wherever you want with you smartphone or tablet.
User friendly
TrafficWeb is built to be user friendly so that you can focus on understanding you traffic rather than the interface.
Trafficweb helps our customers to understand their traffic
- Mats Hagström, CEO Trafikia
City centre traffic in Lund
Lund is a city in southern Sweden with approximately 90 000 inhabitants. The city is known for it's large university, Lund University, established in 1666. To monitor the traffic development in the city centre, Lund has used pneumatic tube measurements on all arterial road for decades. To get more frequent and accurate information about the traffic development, they decided to switch to the FLEX wireless vehicle sensor from Sensebit. By combining sensors at every arterial road with the web based analytics tool Trafficweb, they can now monitor the development in traffic flows with better accuracy, at a lower cost and without any traffic disturbance during measurements.
Products used: FLEX, Trafficweb
Municipality traffic statistics in Nacka
Nacka municipality is located in Stockholm county and has approximately 100 000 inhabitants, a number that keeps increasing. Due to the increase, keeping accurate track of traffic is essential to have time to make necessary changes to the infrastructure before the traffic flow decreases due to overloads. Nacka has selected a combination of continuous and periodic measurement points to get the statistically verified average traffic volume for the whole municipality. They have chosen the FLEX Real-time from Sensebit combined with the web based analytics tool Trafficweb to get accurate measurements 24/7 from key roads and intersections as well as an overview of the traffic volume in the whole municipality.
Products used: FLEX Real-time, Trafficweb
We need smarter solutions for cities to enable an efficient flow of people and goods as populations grow. By using modern ITS, traffic engineers can better understand how people and vehicles are moving around, and improve flows by optimizing the urban environment....
read more