About | History, focus and products
Read about the company and our focus
The next step in traffic information
Sensebit develops and markets products within the wireless sensor networks field with a focus on traffic information. We are committed to providing systems that deliver high quality data and are easy to deploy. By combining the latest sensor and microprocessor technologies with innovative solutions our systems enable our customers to take the next step in traffic information.  Our products are used throughout the world by traffic authorities, municipalities, cities and private companies to gather and analyze traffic data. 
Sensebit is a part of the Sensebit group of companies. The group is composed of Sensebit, Trafikia and Visy, and has approximately 60 employees in Sweden, Finland and Germany.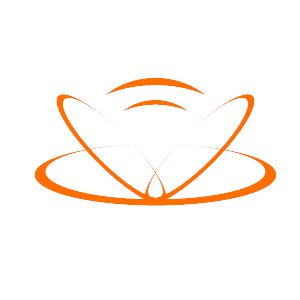 The next step in traffic information
Systems that deliver high quality data and are easy to deploy
History
Sensebit started out as a development project at the Ångström laboratory at Uppsala University. The team behind the project soon formed Sensebit AB as they realized the need for new and better technology for traffic data collection. The Sensebit team set out to create a system that was easy to deploy, and more cost efficient, while producing accurate traffic information. The result was low power vehicle sensors based on magnetometers combined with an API and web interface where users can interact with their sensors and extract traffic data. The system soon gained the attention of transport authorities, municipalities and consultancy companies and is today deployed around the globe.
Innovation and sensor networks
The team behind Sensebit has since the start grown quite a bit with new members. The new members range from researchers within the wireless sensor network field to web developers. By combining experience and knowledge within these rather different fields, Sensebit has the ability to create systems and products that incorporate everything from extremely energy efficient circuits to intuitive web interfaces. Even though the team has grown quite a bit, our philosophy is to keep teams small but competent to be able to keep innovating within new areas and always deliver the best products in the field.
Subsidiary in traffic consulting
In 2014, Sensebit acquired the traffic measurement division with 22 employees from Sweco (formerly Vectura Trafik) to the subsidiary Trafikia AB. As a result of the acquisition, Trafikia became the largest company in Sweden within the area, and can offer customers complete solutions for collection and analysis of traffic information. Read more about Trafikia and their services at their website.
Image recognition and ITS
In 2021, Sensebit acquired Visy Oy, a market leading supplier of software systems for image recognition and automation in the transportation infrastructure market. Visy's system is used by industrial companies as well as ports and terminal operators in 25 countries. Visy currently has around 30 employees with headquarters in Tampere, Finland. Read more about Visy and their products at their website.